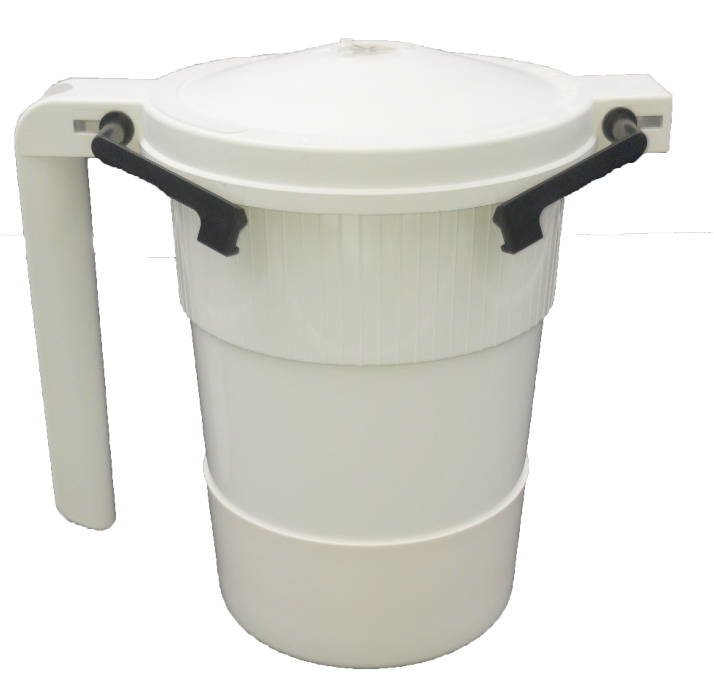 To unlock Lid from Cup press black keys down
Lift Lid with cooking Rack attached. (Lid may already be detached)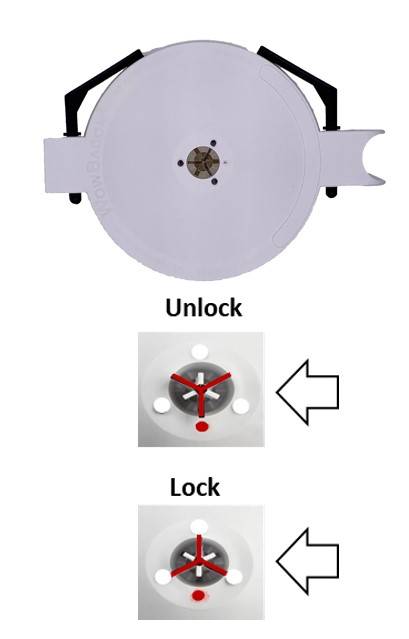 Look at top of Lid.
In the center there are 3 large dots and 1 small dot
The Unlocked position is when the small dot on the Lid lines up with the 3 long ribs on the Rack
The Locked position is when the 3 large dots on the Lid are lined up with the long ribs on the Rack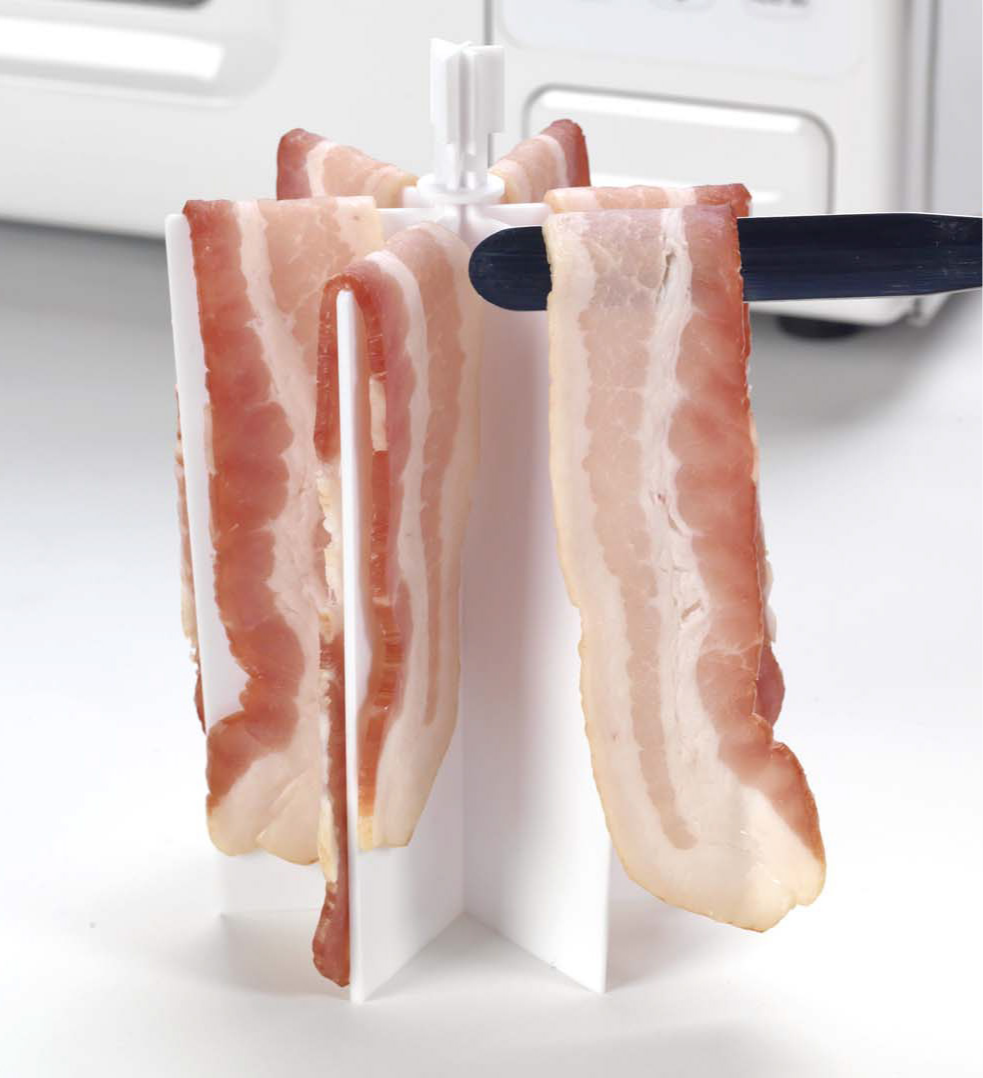 Load bacon onto the Rack.
It is preferable to load with the fat side in. Bacon will be easier to remove after cooking. If you have excess raw bacon, store in the WowBacon Storage Container.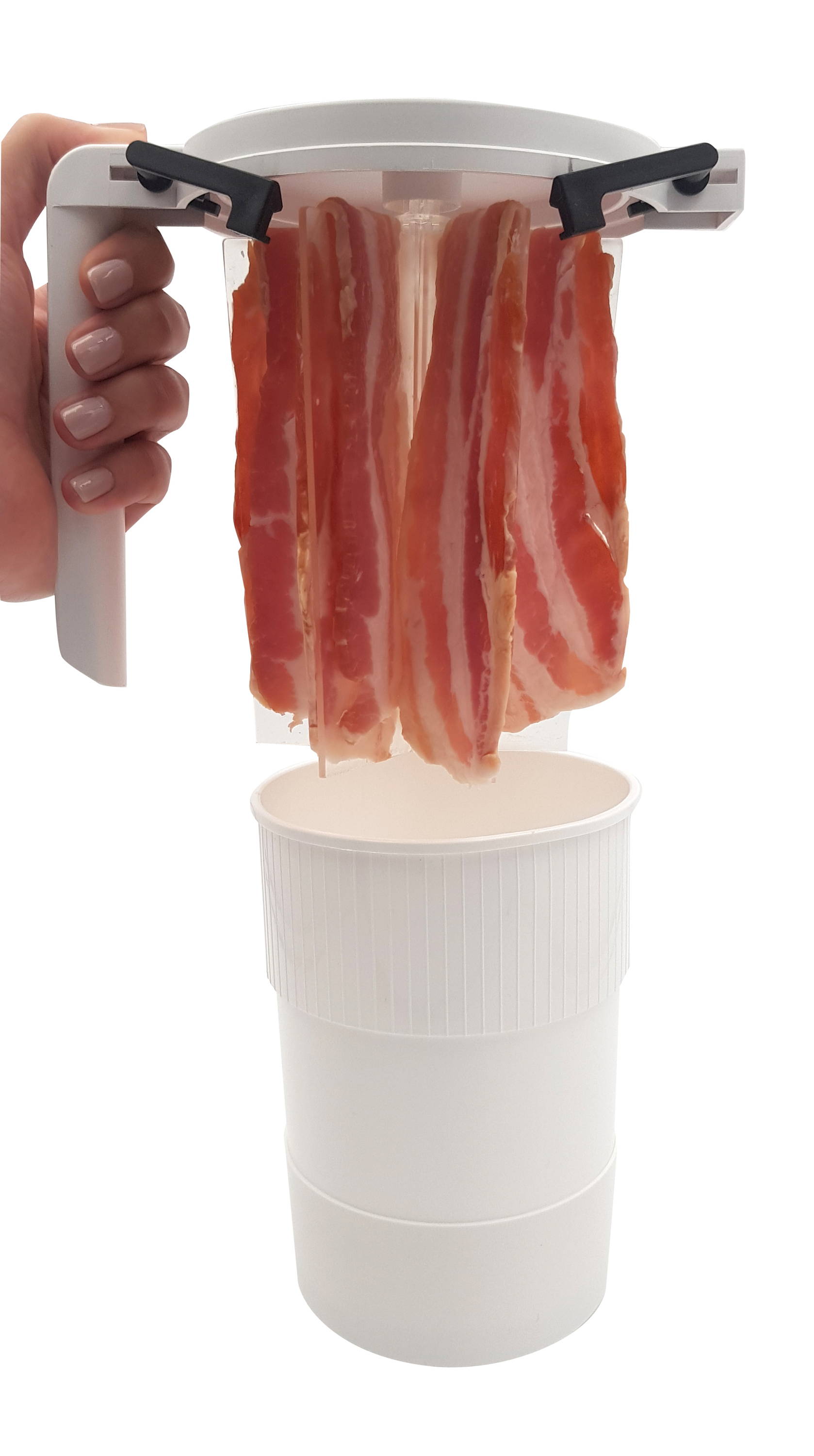 Reattach Lid to the Rack.
This can be done easily. Place the Lid gently on the Rack and turn slowly. The Lid will slip down into place.
Then to lock turn the Lid slowly to line up the 3 large dots line up with the 3 long ribs at top of Rack.

Place the Lid/Rack into the Cup and raise the black Keys up to lock the Lid to the Cup
CAUTION: The Lid must be attached to the Rack before putting into the Cup or you will damage the unit and mess up your bacon

Place the unit into the microwave
Cooking times vary depending on the Microwave, Bacon and Crispiness desired

For Regular cut bacon (16 slices/pound)
6 Slices – 800W microwave – 5 minutes       1000W – 4 minutes       1300W – 3 minutes
3 Slices – 800W microwave – 2.5 minutes       1000W -2 minutes     1300W – 1.5 minutes
Adjust times as desired. For chewy bacon, less time. For thicker bacon, more time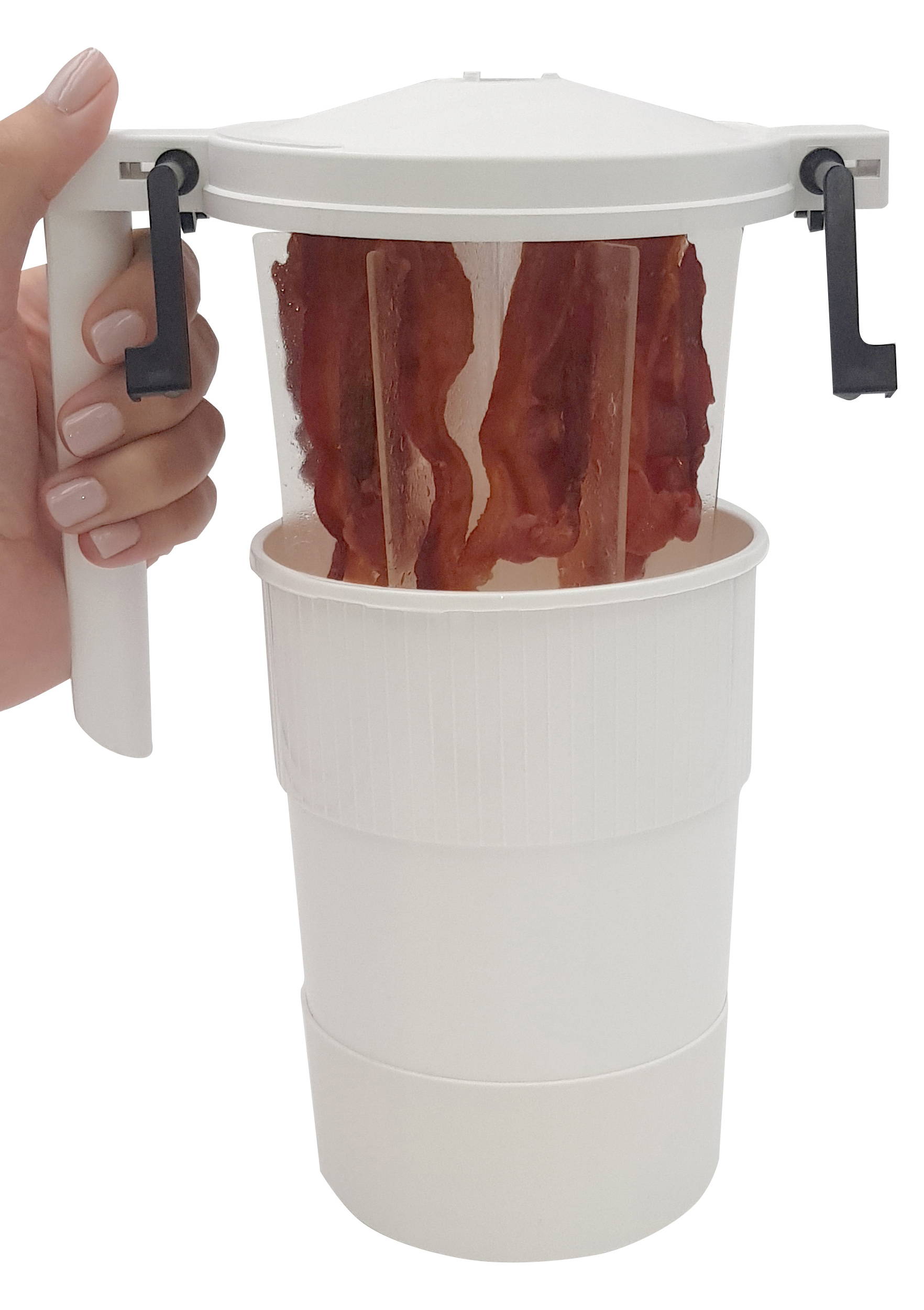 Remove Cooker from microwave, Place on a flat surface. Detach Lid by pressing keys down, lift Lid/Rack place on firm surface and separate Lid from Rack to expose cooked bacon.
CAUTION: CONTENTS ARE HOT. Be careful not to tip Cup when removing Lid/Rack from Cup!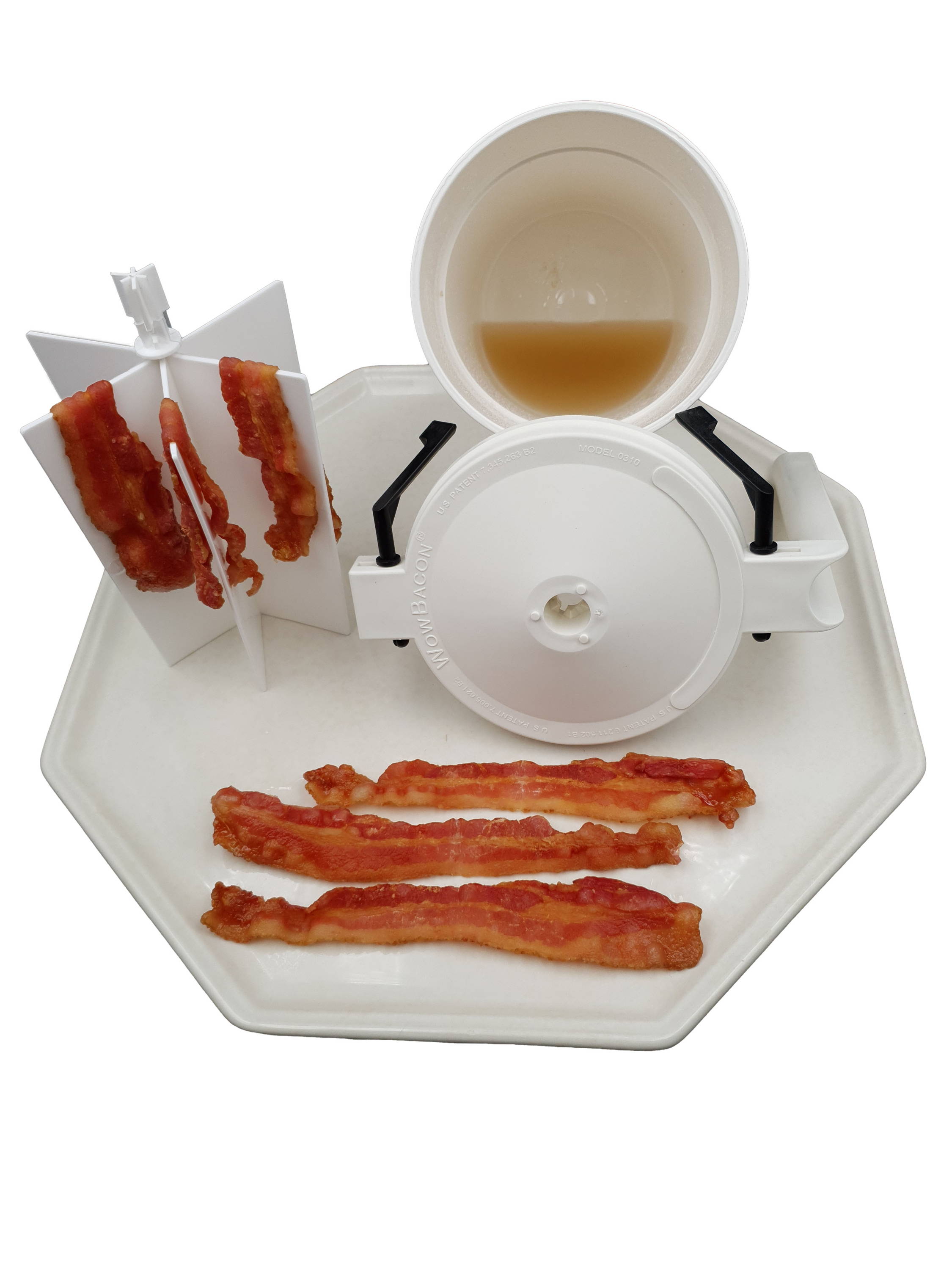 Remove Bacon – unfold or leave folded as desired
If some of the bacon slices have stuck to one another, they can be easily separated by running a fork or knife between the pieces.
Wait a bit for the bacon to crisp up and Enjoy…NO PAPER TOWELS!!!
Where's the grease? Look at the bottom of the Cup…it's all there waiting for you to dispose of or pour into the WowBacon Grease Pot and store.
update October 2022
EMPTY BACON DRIPPINGS OUT OF THE CUP AFTER EACH COOK BATCH 
WHEN COOKING MULTIPLE BATCHES - EMPTY THE DRIPPINGS AND RELOAD RIGHT AWAY
DO NOT RINSE OR CLEAN THE CUP BETWEEN BATCHES
WHEN FINISHED COOKING - EMPTY THE CUP WITHIN 5 MINUTES
LET THE CUP COMPLETELY COOL BEFORE HAND WASHING OR PUT IN DISHWASHER